I got this in the other day from David Tai and Wilson Zhou of G.S. Craft. This isn't your usual Juul case, this special one replaces the original body of the Juul with a stabilized wood body. Here are the specs for those that may not be familiar with the Juul in general.
● High-quality full stabilized wood
● Elegant appearance
● measurements 82 * 26 * 6.5mm ( JUUL original 80 * 15 * 6mm )
● Stabilized wood charging dock , magnetic charger, charging stand , single storage of pod
● Slim, almost the same size as the original thickness
● LED indicator visible
● Perfectly compatible with the original magnetic charger
The build quality is very nice and simple. The design does stray away from the original Juul body, but it still has a nice elegant look to it. Having that said. I'm very impressed that even though the wood is pretty damn thin, it has been holding up pretty well with me putting it in my pockets. But I will probably be putting it in a nice case from Desce you can find here that'll fit most of the recent closed system devices including the likes of the Cync, and MyJet.
The Gentle Sleeve comes with a charging block you can stick the charger into, so you can leave it on your desk or somewhere thats not a laptop or usb charging block. Also has a spot to put an extra pod to change out when you run low.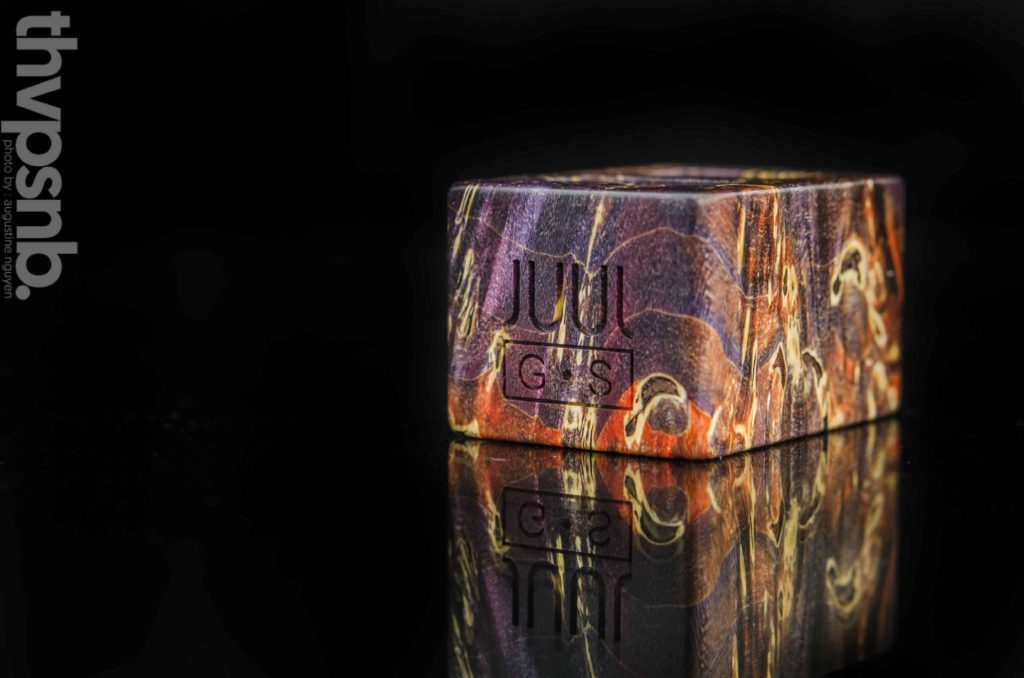 Overall the Gentle Sleeve is nice add to your collect of all things stabilized. If you want to find out more about the Gentle Sleeve, go and check out G.S. Craft group here.