Today we're going to show you how to polish up your brass or copper tube mod. with this demonstration we are going to use Bear Brass Mod's Lycan.  The copper stripes on this Lycan has already faded away.  I normally wouldn't polish this if it still had its copper stripes because we do not want the copper plating to come off. This will help you shine up your patina'd tube mods and give it that nice shine, also will help on performance  if done on contacts also.**Warning could remove engravings or plated products** If you guys aren't familiar with Bear Brass Mods keep an eye out we'll do a cover story on BBM near future.
1. Get all the essentials
---
2. Connecting the pieces
---
3. Fun Part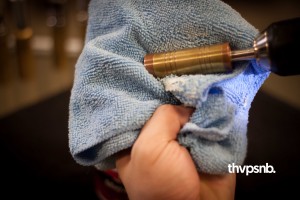 ---
4. Wipe & Repeat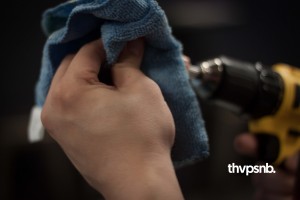 5. Enjoy your work!
Once its all done, you'll notice a difference in performance and look of your patina mod.  We hope that this quick guide was useful. Please Like and Share this if you find this useful and you know someone whose mod could use a polish.
Below are links where you can get the tools and materials used in this tutorial: