We have here the Mirage V2 from Epsilon Mods, created by Nicholas Foo from Malaysia. Epsilon Mods may not be one of your big modders out there in the scene yet, but even the small guys out there deserve to get some attention too. So we'll be talking just a little about the Mirage V2 today.

Out of the box the Mirage has a very solid feel to it and the choice of wood Nicholas used for this particular mode photographed beautifully. The Mirage is outfitted with the DNA60 and uses an 1860 battery. 
Looking closer into the frame, its just so nice to look at. The black titanium gives it a very nice look compared to the first iteration of the Mirage that I have seen. The engravings are clean and give a nice contrast to the frame and buttons.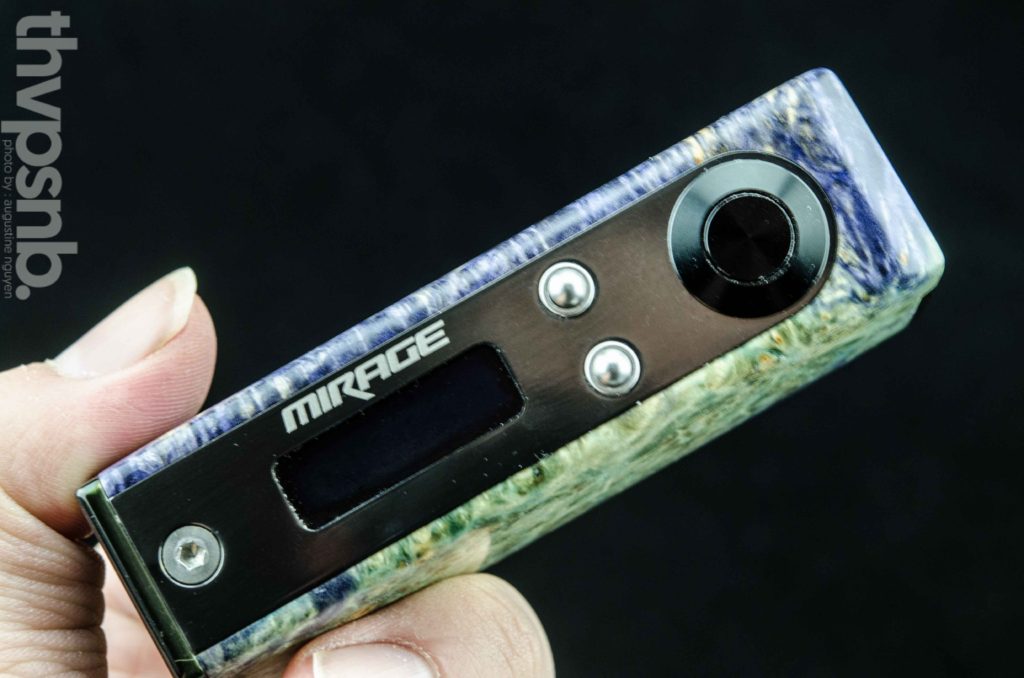 This overall is a very nicely crafted mod. Definitely was a great mod to start the year off with that isn't coming from the usual modders.
For more info about Epsilon Mods, check out their Facebook group here.
See something intriguing that you want the world to know about?  Send an e-mail to augustine@thevapesnob.com and let me know about it!