Taiwan is known to have some of finest machines shops in the world working with many leading industry product developers, also machining finest vape products for quality modders from many different countries you probably heard or know of. but finally, Taiwan's first atomizer made by ES Mods dubbed the ES-Z Atomizer. Let's dive into the obvious which is the look and material used for the top cap, it's a similar process to using high-tech ceramic made popular by the innovative Swiss watch maker Rado. High-Tech Ceramic is hypoallergenic and very light weight material notably known to be used for formula race cars, space air crafts, also durable and resistant to rust.
Diameter: 22mm
Deck material: 316L
Type: RTA/RDA switchable
Height: 24.3mm (not include DT)
Top cap: Hi-Tech ceramics ( diameter: 22.4mm)
DT & DT adapter: Ultem Air Selecting Ring:
German Black Peek ASR RTA mode
ASR RTA Spacers 0.4mm diameter
capacity: 1.2ml
Price: 165USD
Air Selecting Ring (ASR) designed with 4 individual air flow holes. Which helps air flow to focus directly into your coils resulting in more flavor with the right amount of vape, no e-juice drinking here… which I personally hate dealing with when dealing with other RTAs and RDAs I've used. but with the ES-Z no issues at all. A great amount of vapor and flavor with Dual Coil setup and also the Single ASR setup.
The screws are perfect they will not cut your wires.
Brush High-Tech Ceramic nice no? 🙂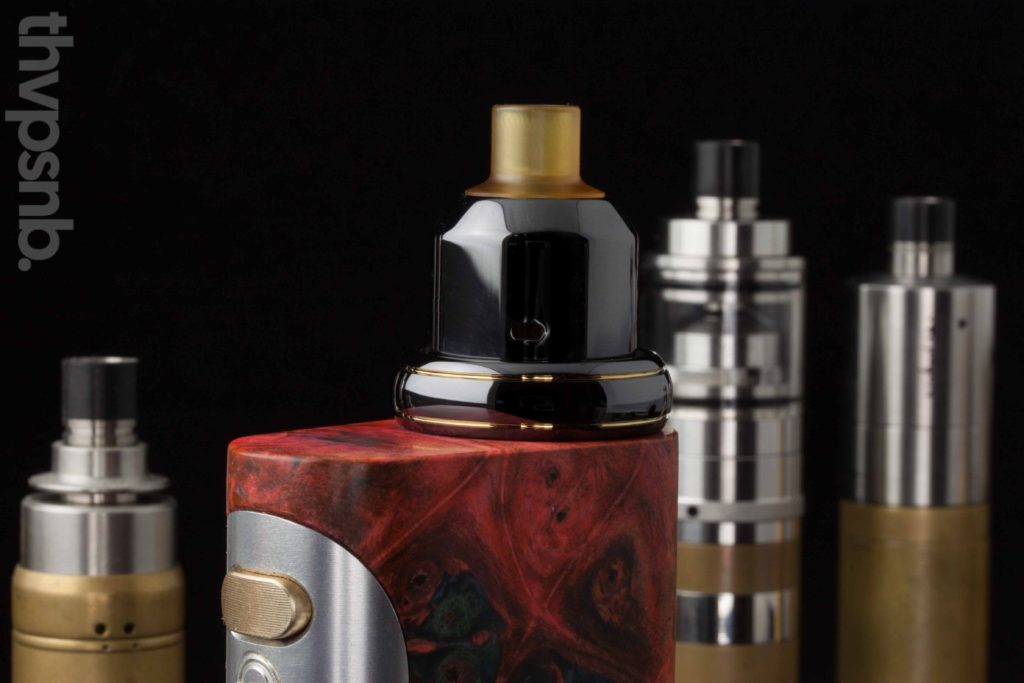 The design of this atomizer stands out from the collection with beautifully done cap with high-Tech Ceramic giving it an almost platinum and rhodium look.  Taiwan's first atomizer the ES-Z by ES Mods is gorgeous, stunning, with great performance and lots of fun building options for all types of vapers.