Can you please give us an introduction on yourself and how G3 Mods started?
Thanks for the interview! I am Robert Garcia III, or known to most as G3. I am a machinist by trade, I completed my apprenticeship at 20 years old and have been a journeyman machinist for the last 24 years. I started making tips and accessories for my buddy Eric Long's shop in Fresno, Ca (Royal Vapes). He pushed me into making mods.
What are some of your previous projects before getting into the mokume(Mokume is a Japanese metalworking procedure, which produces a mixed-metal laminate with distinctive layered patterns). Pretty sexy in our humble opinion.) game?
Well, years before I began vaping I used to make tattoo machines. I made my first mod, The Pipebomb after I accidentally destroyed my Nemesis. After a few revisions and over 400 hand turned mods later I retired The Pipebomb. I have made several different mods after that.
Mind sharing some of your favorite mokume etchings?
The easiest and the safest one I will share is a white vinegar soak for 12-24 hours. It brings out the patterns in the mokume very nicely. I have a few others but they involve a torch and other hazardous elements, so it's probably best I don't share those.
What are hobbies do you do in your free time?
Vape and work!!! Honestly, I work anywhere from 50-60 hours a week and mod during most of my free time. When I'm not modding I am spending quality time with my daughter, shooting trap, or riding my bike. Nothing more relaxing than flying up the foothills on two wheels!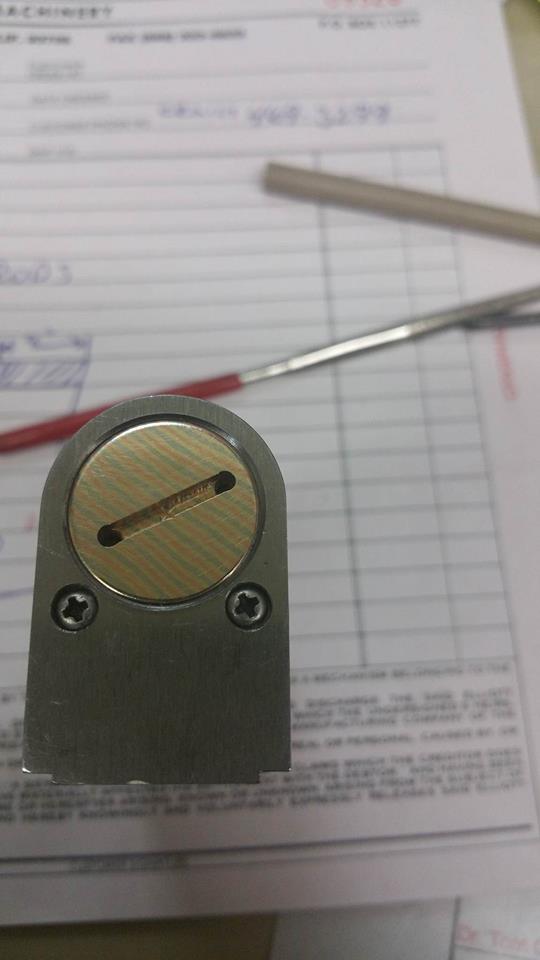 Is there any other material you like working with besides mokume and what are some of your favorite accessories to work with?
I like bronzes, monel, and brass. They are all copper alloys. I hate stainless steel, don't ask why I just do. I love making parts for attys but only the attys I like.
When did you realize the work you put in on all your projects got noticed?
When I made the Origen V2 dripper afc out of mokume for my friend Andrew Talton. He was the one who introduced me to mokume (Thanks, bud!). After that G3 Mods just blew up.

How much support do you get at your local vape shops and what do the locals think of your work?
When I was just making mods I sold over 500 of them locally through the authentic only shops in Fresno. I can't speak on behalf of the locals, but I hope they like my work!

What are some of your plans in the future? Can we see something completely new to you on the horizon?
Shh, wood, mokume, and DNA chips (don't tell anybody, it's a secret, but the prototype is done).

Where can we expect to see you and any future conventions you'll be heading to? We'd love to meet you in person.
I plan on being at ECC again next year in California and maybe Summit in Texas.
I don't need to ask but what makes YOU a Vape Snob?
$150 atty with $500 worth of mokume on it, does that qualify me as a Snob?
Thank you for joining us, any last words or shoutouts for all the vape snobs reading out there?
I'd like to shoutout my admin team; Sam Montalvo, James Currier, Taro Kawai and David Day. If you have any questions you can PM those f*ckers, they love PMs! #westsideriders also how can I forget… Big shout out for big "Q"