I've been giving it some time before I posted about the Leo V2 by Thir13en Concepts. I wanted to use it, and use it A LOT. So now that I have put a few miles on my Leo, I can start from the beginning.  I will, however, start with bad news…Since Thir13en does limited runs on each mod, you will have to probably test your luck in finding one on the market.  Rest assured new things are coming from theThir13en Concepts team that will be well worth the time of waiting.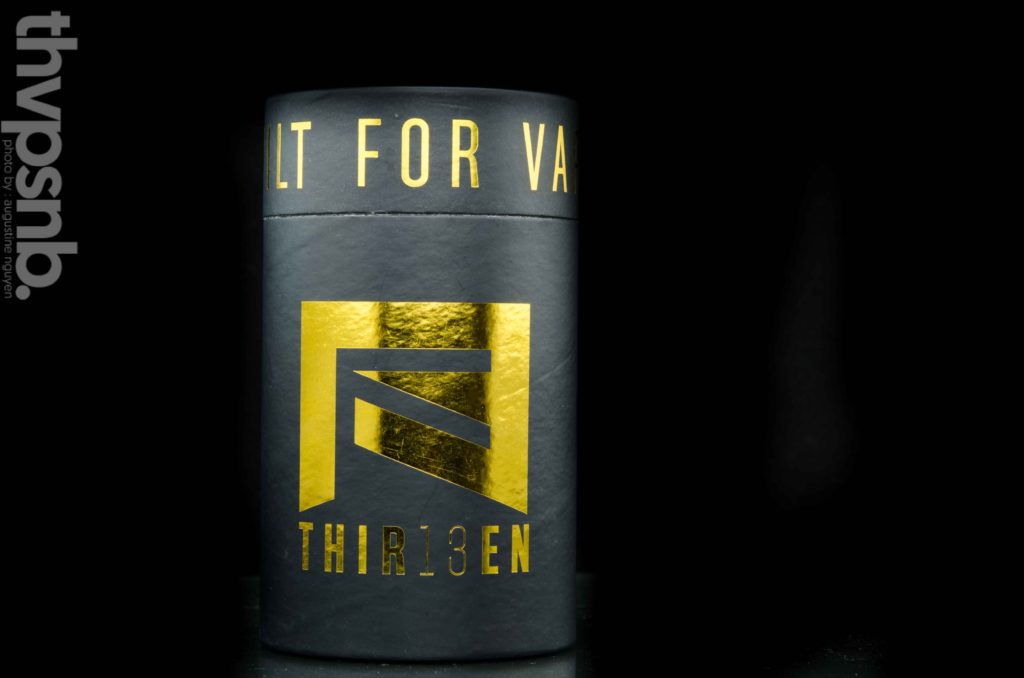 The Leo came packed very well.  After removing all of the wrapping and what not, you will find it is presented in a cylinder box with the mod packed securely inside of it. Also included were a matching drip tip to go along with the mod, a Thir13en Concepts branded Piz Pouch, and their Orion Beauty ring.
Let me tell you. The Leo has a very good feel for it being a 26650, it just fits in the hands so comfortably. They changed the back shape from the original V1 it was definitely a good change in my book.
The faceplate has a design etched on it adding a very nice touch to the mod.
All the little add-ons give the Leo… you can say, nice character. I've seen quite a few of them in various colored woods and I have been impressed by each one of them. One thing I would have gone crazy for is to maybe have gotten a custom 8 letter etch on the brass, since the logo is on the side of the mod already. No big deal though lol.
Overall the Leo is a well built piece of art. I will definitely be looking forward to what Ayie and the Thir13en Team have in store with their future designs.
Want to find out more about Thir13en Concepts?  Join their FaceBook group today (click here) or Follow them on Instagram @thir13enmodz
Questions, Comments, Suggestions?
Shoot me an email at Augustine@thevapesnob.com