QuickStats:
316 medical grade stainless steel
Peek insulator
Gold plated copper pin
Adjustable juice well extension
3 piece top cap design
Reduce chamber
2 Post Design
Deeper juice well than previous version(5mm)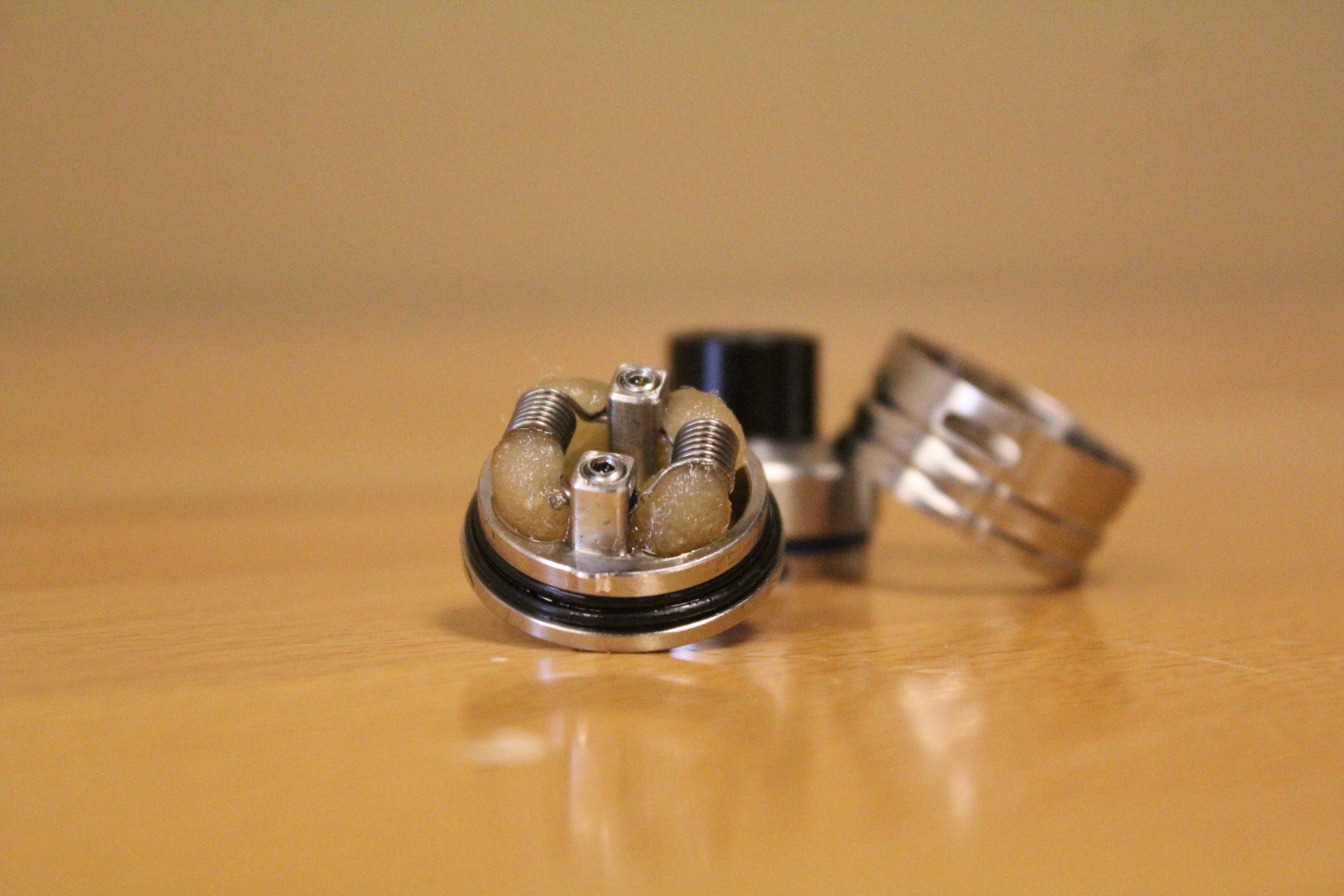 Overview
The Hobo 3.1 is an all around fantastic atomizer. It doesn't leak unless of course you tip it on its side with juice in it. The Hobo comes with a nice wide bore semi-short delrin drip tip that looks really nice and should be just fine unless you want to put a fancy drip tip on it. Only complaints are that when building, if you haven't taken the barrel off in a while it can be a bit hard because it is secured by 2 o-rings. Twisting the barrel around from the little tracks that it utilizes to secure the barrel can also be a bit hard if you don't have the barrel pressed all the way down onto the base. Top cap comes on and off very easily and snaps back in nicely if you prefer to remove top cap to drip. Much like the M-Atty in my opinion just a lot cheaper and doesn't have the clamp style posts that the M-Atty has. The Hobo is an adjustable 2 post rda that runs single and dual coils just fine. Post holes are a good size, anything you should want to put in there will work.
Should you buy it?
I would say that if you are looking for a very very good flavor rda that can handle a bit of power if you choose to use it in such a way, that there is no better RDA for the price. The only con is like previously stated getting the barrel on and off if it's been on the base for a while.